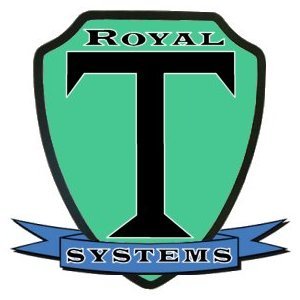 P.O. Box 6891
Ocala , Florida 34479
     Royal "T" Systems (RTS), founded by Adam Dawkins , is a company that opened its doors in 2009 in Ocala , Florida . RTS provides businesses with long needed expert support of their point of sale, computer, network, audio, video, and networking demands. Backed by 15 years of experience in telecommunications including but not limited to Fiber Optics, Data, and Voice communications. RTS has the knowledge to help businesses expand with the use of technology.
     RTS offers services for both off-site and on-site tech support for businesses. The company will offer an ample range of services to cover all aspects of point of sale, computer, and network technology. RTS Founder, Dawkins states, "Most businesses are interested in integrating new software and components with existing equipment, to help control the expenses related to keeping up with ever-changing technology. RTS can provide the technical expertise necessary to achieve this, and without the costly expense of trial and error that often goes with these fields. My experience integrating technology in the workplace allows for extensive savings for the business owner in the long term, and at the same time provides valuable resources for their customers. It's a win-win situation."
     We want businesses to know that they can rely on quality assistance for all of their point of sale, computer and network needs.  We've specialized in a mixture of old and new technology to provide workable solutions that help our clients achieve higher levels of production.
RTS will make it easy for clients to integrate new ideas into their business. One of the most important founding principles that RTS operates on is "The Service After The Sale." RTS specializes in realizing the needs of the client and offering expert solutions and advice in a way that is easy to understand and implement.
     When you select RTS as your technology partner, you receive the peace of mind that we'll handle all aspects of your business technology needs. From desktop to server, application to database, connectivity to security, we've got you covered.
Let us show your business how we can really make all the difference. We'll manage your network and allow you to concentrate on managing your business. Your satisfaction is our top priority!